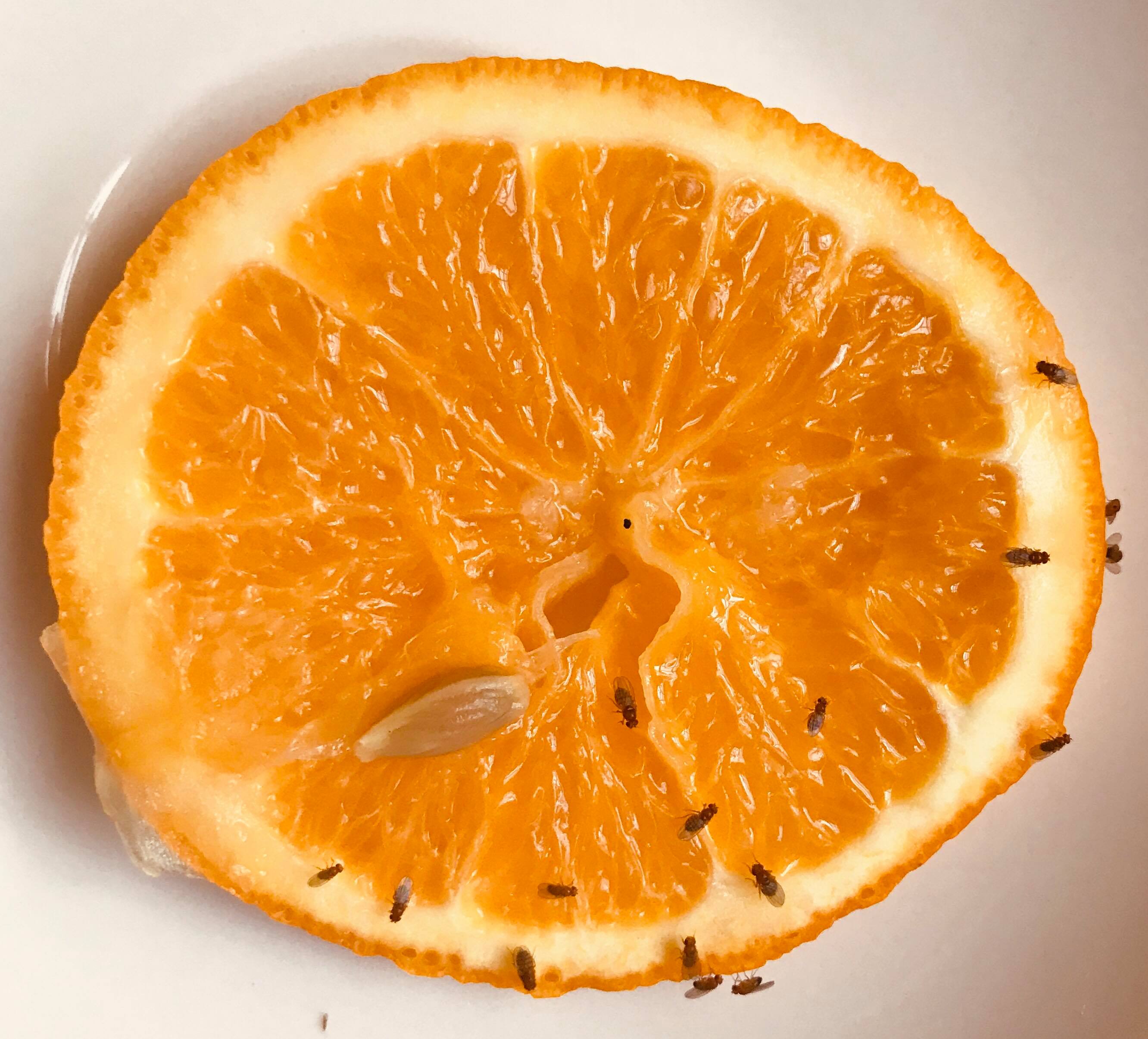 Kieliszek z płynem do mycia naczyń, mentolowa świeczka- to niektóre z rad, które przesyłacie do redakcji AGROlajt.pl
To okres lata, w którym życie uprzykrzają setki małych muszek. Najbardziej ciągną do owoców, stąd ich nazwa muszki owocówki. Rozmnażają się w błyskawicznym tempie, potrafią wlecieć do szafek, a nawet do lodówki.
Pułapki
Na rynku dostępne są pułapki na muszki owocówki, które można kupić za kilkanaście złotych. Muchy są wabione przez specjalny zapach do pojemnika, ale nie mogą z niego wylecieć. Jednak, kiedy nie mamy czasu ich kupić czas na domowe metody.
Fuj!
Muszki owocówki nie tylko obsiadają owoce i warzywa, ale także potrafią przykleić się do kieliszka po winie czy do otwartego słoika z dżemem.Muszki składają tam jaja, a żywią się gnijącymi mikroorganizmami. Mogą przenosić brud i drobnoustroje. Jeśli najpierw buszowały w śmietniku, a później zasiadły na krojonej pomarańczy.
Domowe sposoby
Pierwszą zasadą jest chowanie wszystkich potencjalnych smakołyków dla muszek. Można owinąć je w folię, zamknąć w pudełku. Włożyć do lodówki lub szafki.
Muszki można usmażyć puszczając na nie strumień gorącego powietrza z suszarki do włosów. Skuteczną metodą jest także wykorzystanie odkurzacza i po prostu sprzątnięcie natrętów.
Pomogą także świece i olejki eteryczne o zapachu mentolu. Można wykorzystać też ponadczasowy lep na muchy. Taką pułapkę można przygotować samemu. Wystarczy kawałek kartonu, który posmarujemy miodem, syropem klonowym i octem. Możemy też przygotować słoiczek z kawałkami owoców, owinąć go folią i zrobić w niej małe dziurki. Muchy świetnie poradzą sobie z dostaniem się do owoców, ale będą miały problem z wydostaniem się.
K. M.