AGROunia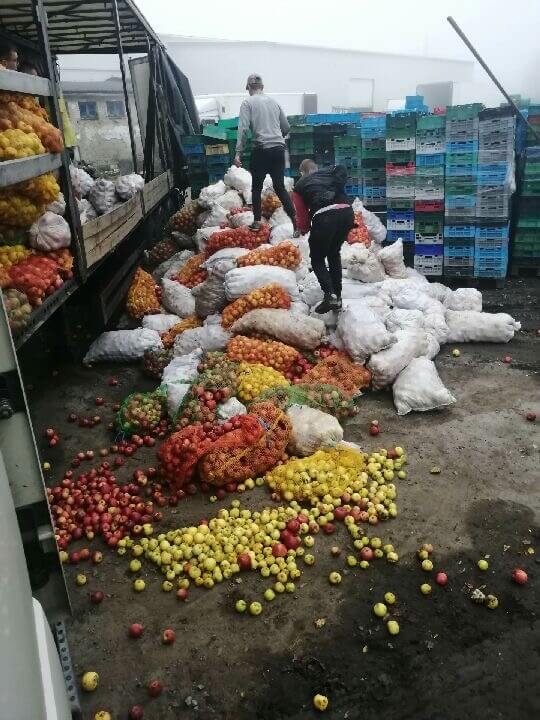 W ciągu ostatnich dwóch dni do jednej z firmy owocowych spod Sandomierza (nazwę firmy zachowujemy dla swojej wiadomości) przyjechał transport jabłek z Rumunii. W sumie było to kilkanaście TIRów. Na zdjęciach widać skandaliczne warunki przewozu oraz rozładunku.
Rumuńskie jabłka rozładowuje się na polskich skupach, następnie trafiają one do zakładów przetwórczych i.. są składnikiem dżemów, soków, koncentratu. Tylko jakiego: polskiego? Bo przecież nie słyszeliśmy o rumuńskich sokach ania dżemach produkowanych w Polsce..
I tak to właśnie jest, że polscy sadownicy nie mogą sprzedać swoich produktów albo mogą ale za skandalicznie niskie stawki!
"Szybko, bo nas nakryją" :)
I cyk, kolejny worek zaraz wyląduje na ziemii..
Będzie z takich jabłek pyszny dżem, z dodatkiem błota spod butów..