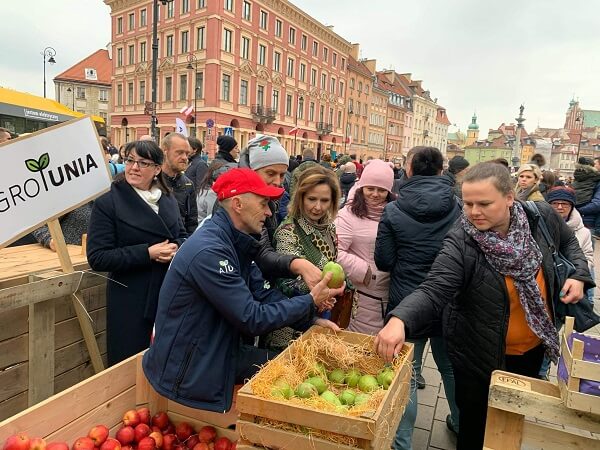 W dyskusjach dotyczących polskiej żywności często padają argumenty, które mają potwierdzać, że tak naprawdę dla przeciętnego konsumenta nieistotna jest jakość produktu, a tym bardziej jego pochodzenie. "Polacy chcą kupować najtańsze", "Da się wcisnąć byle co, jeśli tylko jest tanie", "Nie przesadzajcie, większości i tak nie interesuje skąd jest produkt". Jak jest naprawdę? Postanowiliśmy dla Was to sprawdzić.
Z przeprowadzonego w 2018 r. Badania opinii publicznej wynika, że jakość i cena to najważniejsze wskaźniki, jakimi kierujemy się podczas zakupów. Wskazało na nie odpowiednio 73 i 65 proc. osób. Blisko 9 na 10 badanych podkreśla, że są gotowi zapłacić więcej za wysokojakościowe produkty.
Ponad 80 proc badanych potwierdziło, że podczas decyzji zakupowych istotna jest dla nich kwestia pochodzenia produktu. Jeszcze większy odsetek podkreśla, że mając do wyboru polskie i zagraniczne produkty z danej kategorii, wybierze te pierwsze.
– Dzisiaj zdecydowana większość społeczeństwa – co wiąże się na pewno również z elementem edukacji i bogacenia się społeczeństwa – zwraca uwagę na to, skąd pochodzi produkt. Coraz więcej produktów polskich wypiera te zagraniczne, zarówno w branży budowlanej, spożywczej, jak i w branży kosmetycznej, chemicznej, odzieżowej. Mamy coraz więcej produktów, z którymi Polacy sięgają po największe laury w Europie czy na świecie – mówi Krzysztof Przybył, prezes zarządu Fundacji Polskiego Godła Promocyjnego "Teraz Polska".
Podobnych informacji dostarcza pierwszy raport projektu POLSKI MONITOR OPINII – wspólnej inicjatywy PKO Banku Polskiego, Fundacji Instytutu Badań Rynkowych i Społecznych (IBRiS) oraz Forum Zrównoważonej Technologii. Zgodnie z jego wynikami Ponad 2/3 Polaków deklaruje, iż jest gotowych zapłacić więcej za rodzimą żywność wytworzoną w sposób ekologiczny, natomiast blisko 1/3 zwraca uwagę na polskie pochodzenie produktu.
Prezes IBRiS Marcin Duma mówi także: - Co równie istotne, większość Polaków utożsamia rodzime towary z dobrym smakiem (94-proc.), bezpieczeństwem dla konsumenta (84-proc.) oraz posiadaniem odpowiednich wartości odżywczych (81-proc.) – potwierdza to rosnącą reputację naszych towarów na krajowym rynku.
Wszystko wskazuje na to, że świadomość jakości żywności i wartość jej rodzimego pochodzenia są ważniejsze dla coraz większej ilości Polaków. Oznaczenie "Produkt polski", które Agrounia prezentowała ostatnio w Warszawie na Krakowskim Przedmieściu, jest gwarancją polskiego pochodzenia żywności i wsparcia naszej rodzimej produkcji. Dlatego warto wybierać produkty oznaczone tym logo.
Autorka: Malwina Napiórkowska